Artist Profile: Karen Williams Smith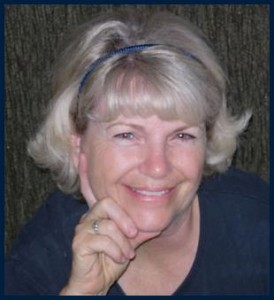 Hello. Welcome to my Web Home. I hope you are enjoying the site and my work. This is the page where you discover a little more about the artist … me. I live in the San Diego, California area in a town called Oceanside. I am a wife and mother first … then I am an artist. My family means the world to me. Thank goodness my loving husband is very supportive of my artistic talents. I'm sure it is not always easy living with an artist. I can definitely make a mess when I am in the midst of a project! We raised 8 children together, his four and my four. We had 6 under the roof at one time. With all those kids artwork was always an "extra" but I needed it to stay mentally and emotionally balanced.  Now that the children are all happily married I can work on my artwork full-time.
I have explored many art mediums over the years.  Life was never boring around our house.  There were always new art projects that moved from dinner table to the floor.  Fortunately, I have several natural talents that helped me in my artistic pursuits and a family that loved to watch my ideas become reality.
I'm extremely determined and goal oriented.
I'm naturally spatial: I see both positive and negative spaces.
I have a natural sense of balance.
I inherited "healer's hands" from my Mother. I consciously try to include that gift in my artwork.
I'm incredibly creative.  I have WAY too many ideas!
I'm not afraid to try new things.  I love pushing the envelope and combining ideas just 'cause I can.
For many years I have been a successful realistic figurative sculptor.  I love sculpting the human form and I will continue to do it from time to time.  However, at the moment I am excited about another talent of mine; ROCKS!!!  Hence, Touch Stone Artwork was born.
I discovered my love for rocks when I was a young girl.  I was hammering rocks in the backyard … don't ask me why … but I remember my surprise when I broke open a rock that had a magical, crystal cave inside!!!!  That was the beginning of my obsession with rocks and stones.  They have always seemed magical to me.  They have always felt good in my hands.
Years ago I started outlining faces and pictures that I saw in the rocks with fine permanent markers.  Over the years I gave them away as gifts.  As a figurative sculptor I met lots wonderful people from all over the world.  Many of them were "gifted" with my stones with faces.  I have people all over the world carrying my little rocks around in their purses and pockets now.  Many of my friends started telling me how good holding the stones made them feel good and safe.  As the number of friends increased who told me that holding the rocks made them feel better I started calling them "Healing Rocks."  It makes me feel good knowing that my rocks help others.  I figure rocks are made up of the same bits of moving energy that makes up each of us.  I think it may be possible  for a human to  have a similar vibration as stone.  Perhaps my energy does mesh with rock energy somehow.  With help from "above" anything is possible.
I do know that over the years I have learned I can receive impressions from stones.  Rocks seem to be a lot like children.  They pick up strong emotion and it gets stored somehow as an impression or words.  In a way, rocks talk to me.  Maybe they can talk to all of us but most people don't listen.  Listening to rocks has become an interesting and odd talent of mine.
My Touch Stone Artwork uses rocks that friends and I have gathered from interesting places from around the world.  I think that adds interest and a bit of history to my artwork.  Since I have explored many mediums over the years I find it fun to combine all that knowledge and experience with my rock artwork.  You will find my artwork is diverse.  I use paint, resin, metals, and ceramics in my Touch Stone Artwork business.  I enjoy the freedom of the wide variety of mediums and sizes.  It keeps my artwork new and exciting for me and for my collectors.   And, of course, each rock is unique.  I never know what images I will see in it.
Another exciting part of Touch Stone Artwork is the ability to do custom work with collector's rock collections.  I can include them in a custom painting or add them to individual smaller canvases that can be grouped together on a wall.  Even special single stones can be presented as a stand alone piece of artwork on a small canvas.  My Keepers can turn any rock into an interesting  sculpture.
I enjoy all kinds of rocks in all sizes and shapes and I also enjoy all sorts of people. I am a true people lover and I enjoy meeting the public. Going to shows is like going to the candy store for me. I hope to meet you personally at one of my up coming shows.  And, of course, I welcome email and comments anytime.
I hope you enjoy my artwork and my blog.
Welcome to my wonderful world of rocks and stones.  Welcome to Touch Stone Artwork!!!!  Enjoy!!!
Warmly,
Karen Williams Smith